Special Issue on Extinction
The theme of Cold Mountain Review's Fall 2017 issue is Extinction. We invite submissions that explore and attempt to discern—through language and art—living and dying in a time of radical precarity and uncertainty––a time of mass extinction and climate chaos, also known as the Sixth Great Extinction Event. As species decline globally at an accelerating rate, greater than at any time in the past 65 million years, we invite submissions that give voice to endangered and vanishing creatures, cultures, and tongues; re/imagine and express creaturely relationships on the brink, including the human and more-than-human; imagine ourselves ceasing as a species; and encounter and name the political, economic, and cultural forces driving this human-induced extinction event. In what ways do we feel and/or become motivated by the myriad cascading losses impinging on our imaginations? How do we transpose our ways of being and becoming in a more tenuous and inhospitable world? Do we love differently? How does living in a time of mass extinction alter our sense and "use" of time? How do we understand the sacred and profane in an unfolding new reality of diminishing life? Might we even reinvent the human at the species level, an essential task the late Thomas Berry insisted is needed for our time? What might happen if, instead of settling for a proposed new epoch––the Anthropocene––we aim our creative energies at the Ecozoic era, when humans might again begin to live in a mutually enhancing relationship with the Earth and the Earth community—albeit a radically altered one?
Please submit poetry, fiction, creative nonfiction, essays, interviews, and visual art (including photography). While CMR is not a scholarly journal, we encourage critically informed work and hybrid genres, e.g., multispecies ethnography or autoecography. Consulting Editor: Susan Reed.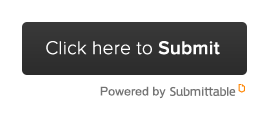 Deadline: October 31, 2017.